| | |
| --- | --- |
| | |




HAPPY BIRTHDAY PARK
THE PROJECT


The "Happy Birthday Park" project is linked with the project the Cultural Department launched in 2005, devoted to modern and contemporary art and its collectors.
Monza and its surrounding area in fact boast important collections of modern and contemporary art, and eclectic personalities that have often come to art in the dual role of patron and collector.
With these collectors the idea is to offer the city, its territory and a wider public the precious opportunity of getting to know important artistic patrimonies little known even to the close circle of "insiders" and to approach the collector culture that has represented and continues to represent an essential resource for the growth and renewal of creativity and artistic production.
In this perspective can be included the exhibition organised in September 2005 by Rosanna Pavoni and Massimo D'Elia Arte Contemporanea al Parco di Monza. Itinerari all'interno della Collezione Rossini in collaboration with the Pietro Rossini of Briosco Foundation. International modern and contemporary artists's works were displayed in the green space between the Mirabello and Mirabellino Villa.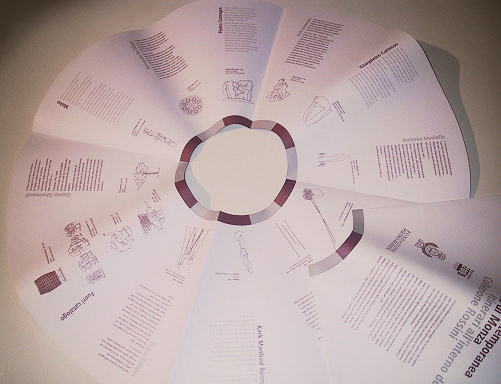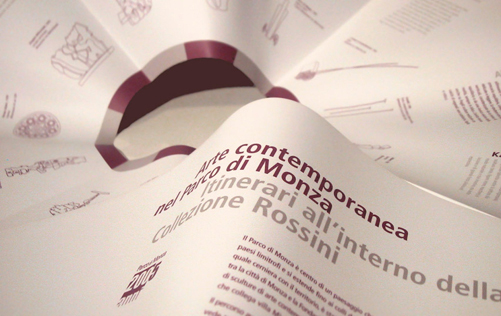 Flyer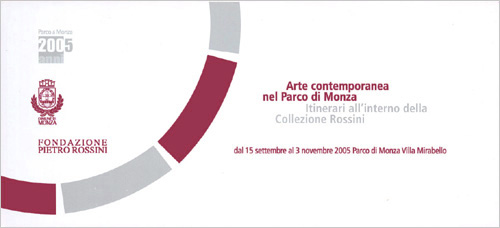 Exhibition catalogue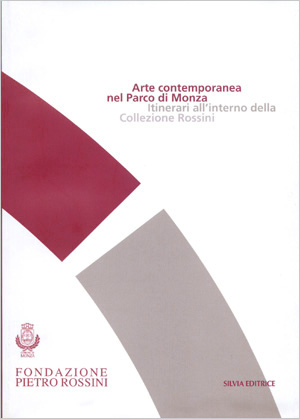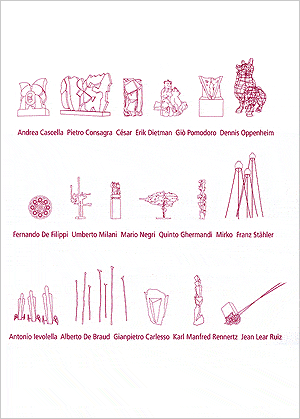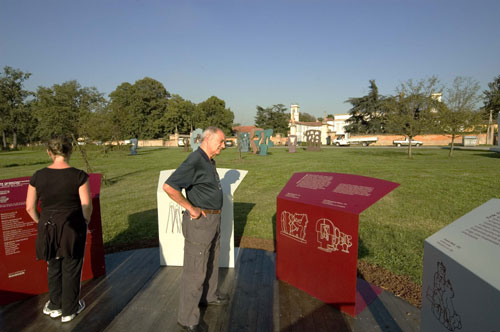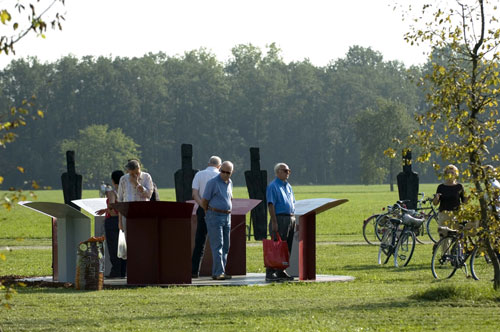 Invitations to the many initiatives of the Happy Birthday Park programme put together in a single leaflet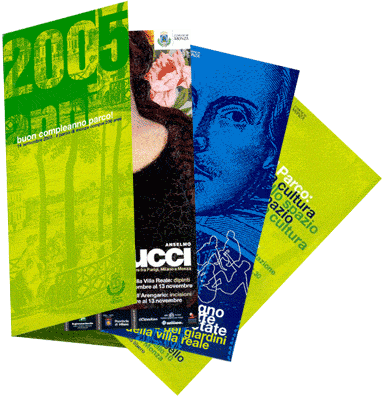 Poster for the Anselmo Bucci Exhibition organised by Enrico Crispolti and Paolo Biscottini, and on show in the Serrone di Villa Reale from September to November 2005 / Invitation to the theatrical performance staged in the Park / Invitation to meetings at the Mirabello Villa