E X H I B I T I O N . P R O J E C T S
SERVICES DESCRIPTION and PORTFOLIO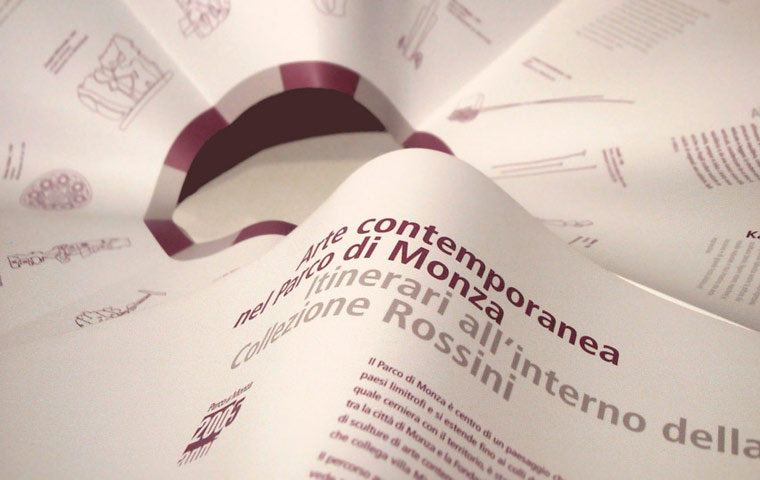 Today, planning exhibitions means having as objective visits made up of various events aiming to bring out the best in an area by involving the community, including teaching projects, and promoting and empowering cultural tourism.

Rosanna Pavoni creates temporary projects for Public Bodies, Companies, Associations interested in developing and enhancing the territory through:
· exhibition theme identification
· planned order of exhibits
· logistics
· setting up
· catalogue and information material project



CASE HISTORY :
PLANNING OF THE EXHIBITION STRATEGY OF THE COMUNE DI MONZA CULTURE DEPARTMENT (2002-2007)
The strategy for the exhibition was based on the guidelines expressed by the Monza Civic Administration in the government programme: a desire to re-state the historical and cultural identity of Monza, based on a patrimony of art and landscape, on internationally acclaimed training and teaching, in an extended vision more and more projected on lines of the future Province of Monza and Brianza, and with a multi-cultural awareness.
Around the themes considered landmarks in history and for the future of Monza and its extended territory, complex projects have been studied envisaging exhibition initiatives in several places (both public and private), moments of in-depth study (seminars, conferences, publishing) different kinds of manifestations from a historical and methodological point of view co-ordinated with the aim of involving as widely as possible people from the immediate area and from further afield. The most interesting themes to have emerged from these projects are Design, the Park and the Villa Reale, inter-activity and its implications.
DESIGN IN MONZA
HAPPY BIRTHDAY PARK
INTERACTIVE MONZA